Meet Dr. Hwang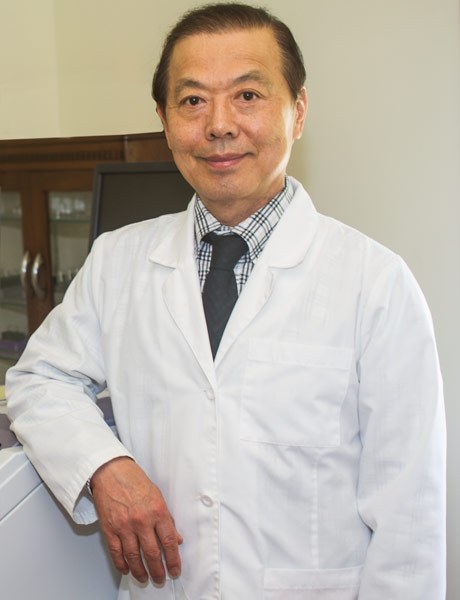 Dr. Gene L. Hwang has been offering the benefits of the Vasculight Photoderm Laser since April 1999 after receiving extensive training from Lumenis, the first aesthetic Laser available in the field.
Dr. Gene L. Hwang has practiced Family Practice in New Buffalo, after completing his medical training from 1981-1985 at Mt. Carmel Hospital in Columbus, OH and Mt. Sinai Hospital in Chicago, IL. Learn more about Laser Hairvein Clinic and New Buffalo Medical Center.
We provide treatments for the following:
| | | |
| --- | --- | --- |
| Restylane | Pigmented Lesions | Age Spots |
| Rosacea | Birthmarks | Eyebrow Tattoo Removal |
| Botox | Hemangioma | Facial Pigmentation |
| Unwanted Hair | Fine Wrinkles | Mole Removal |
What We Use
Laseroptek Hyperion Helios II
1064 ND:YAG Q-SWITCH FRACTIONAL LASER FOR PIGMENTED LESIONS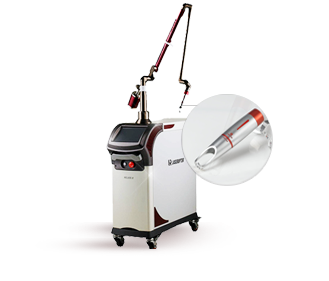 The HELIOS II laser represents a new standard for the treatment of pigmented lesions. The HELIOS II is an Nd:YAG Q-Switch fractional laser. Lasers that are used in aesthetic treatments can target: Chromophore (Melanin), Hemoglobin (Blood), Water
The HELIOS II targets chromophore or melanin and is used extensively to target pigment and pigmented lesions in the skin. Since its debut, HELIOS II has set a new benchmark for all Q-Switch Nd:YAG lasers with its patented technologies.
What is an Nd:YAG Laser?
Nd:YAG is short for neodymium-doped yttrium garnet. Nd:YAG is a term used to differentiate the many types of lasers and specifically refers to the type of high-powered laser energy produced by the laser head that is delivered through the machine's handpiece. Usually Nd:YAG is delivered through a 1064nm or a 532nm wavelength, but can also produce transition wavelengths from 940nm-1440nm.

Eyebrow Tattoo Removal: Before

Eyebrow Tattoo Removal: After

Pigmentation: Before

Pigmentation: After